Campaign launching guide
Congratulations, you are about to launch a responsible boycott campaign
Follow this guide step by step to write an efficient campaign in a zen state of mind !
The campaign's goal is not to harm nor punish, it has to act as an invitation to your campaign's target to head towards more ethical practices
In order for your boycott campaign to be effective, you will have to follow a few simple rules
State a precise and well explicited cause with clear and achievable demands. Write a benevolent, objective and neutral description that invites change
Do not hesitate to highlight the positive points and noted evolutions of the companies and explain why its evolution would be beneficial to all players
Adopt a speech that is open and that encourages dialogue and the proposal of concrete and measurable solutions by the targetted company/brand.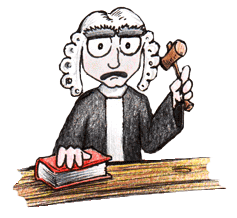 The 4 golden rules
The 3 criteria of choice
Choose a company or a brand name presented to the final consumer (general public)
Choose a company/brand name whose reasons that push to boycott are obvious and will mobilise the most amount of people
Choose a company/brand name whose exposed scandal can lead to clear and specific demands.
Our 2 writing tips
Be clear and concise. Also show objectivity and pragmatism. Try not to be emotionnal and/or vindictive
Choose your sources with care : favour sources coming from organisations, or NGOs which are are known for their independence and the quality of their research.
"Let us be benevolent"
The steps
The title and introduction

Highlight the company's name and introduce it briefly with a few figures if necessary (do not use their logo !)
Be clear and concise
Communicate the urgency of the situation and do not omit to emphasise the efforts made so far (if there are any) and to mention the company's values that you can often find on their « ethical policy » website page

The description and hashtag

Describe the scandal with objectivity : If there are any, add a video (royalty-free or with the author's consent) that shows the issue. ("On-the-gound" organisations are very good sources of informations)
Describe the demands : Insist on what you would like to see changed
Respect others : Do not harass, nor call for hate, nor threaten nor make up facts
Choose a hashtag or leave it by default #iboycott[BrandName].

The email address and the threshold

If you do not have a contact email address, you can easily find one in the « contact », « customer service », « terms of use » sections of the involved company's website
Choose a boycotter threshold coherent with the involved company's size and the capacity of the cause to mobilise the whole community

The sources

Make sure that the information sources you use are reliable and objective : the more they will be, the more people will be convinced of your boycott's call usefulness

The picture

Pay a particular attention to the picture you choose for your campaign : it will incarnate its visual imprint ! Use a 1000 x 500 px royalty-free picture

The spreading

You can now publish your campaign on the platform and spread it as widely as possible through traditional media (press release), social media, your partners and any other medium to reach as many ethical consumer as possible!