How it works
Boycott and buycott
I-boycott.org is an open, free and participatory civic platform which object is to promote responsible consumption.
The aim is to create boycott campaigns to target companies, to give meaning to every individual action by granting them a common platform.

Among other things, this allows to ask the company to open a dialogue, wishing that it will lead to a change in practises.
As well as raising awareness among as much consumer as possible while offering them and allowing them to propose alternatives.
It is an open door toward consumption for ethical reasons : the buycott.
Non-profit organisations can also carry these campaigns while a team of influencer who joined the Social Heroes Alliance make them grow through their network.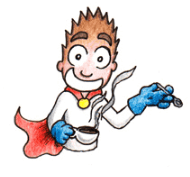 Discover our comic strip created by Nicolas Maurel

Our Comic Strip
The different kinds of actors
Citizens-Consumers
Every citizen can
create an account
in order to launch a new civic campaign which will go through incubation before being fast-tracked.
They can also join existing campaigns and participate to their incubation by evaluating them.
When the company gives an answer they will have the possibility to choose to maintain their boycott or not.
In addition to boycotting, they can also offer alternatives to other consumers.
Non-profit Organisations
Non-profit organisations registered on the platform can also create campaigns. Those ones are instantly fast-tracked and visible by all.
They can also join existing campaigns, created by a citizen or another organisation, as a mentor. Hence, more than one organisation can appear on a campaign.Plusieurs associations pourront donc apparaître sur une campagne.
Influencers
Influencers can join the
Social Heroes Alliance
by contacting the I-boycott.org team.
It is a symbiosis which helps them and I-boycott.org opening up their visibility by sharing their community.
A page
on I-boycott.org is dedicated to them and they are sollicitated to communicate about important campaigns.
Companies
Companies targeted by campaigns are contacted by the I-boycott.org team and receive access to the platform to give a response to boycotters.
Donators
Donators financially support the I-buycott association which allows all of its tools including I-boycott.org and the app buyOrNot to continue.
To donate
come this way
.
How does a boycott campaign work?